The Clifton R.A.P. is a screenplay with the concepts explained in the short video presentation below and in this movie poster concept, designed by artist Rebecca Marsden.
Synopsis: Clifton is a brilliant mathematician but almost child-like in his determination to help people by implementing his Risk Avoidance Program. Devoted to his statistical analysis and committed to his mission, he is intent on completing his app in time for the upcoming Statistician Humanity Awards. During the course of his field studies, he must face not only ridicule but treachery, causing him to rethink his life mission and everything he believes in. With his breakdown, he finally uncovers the truth about his own mysterious past leading to understanding what makes Clifton so uniquely "Clifton" and he finds an unexpected partner for his next life mission.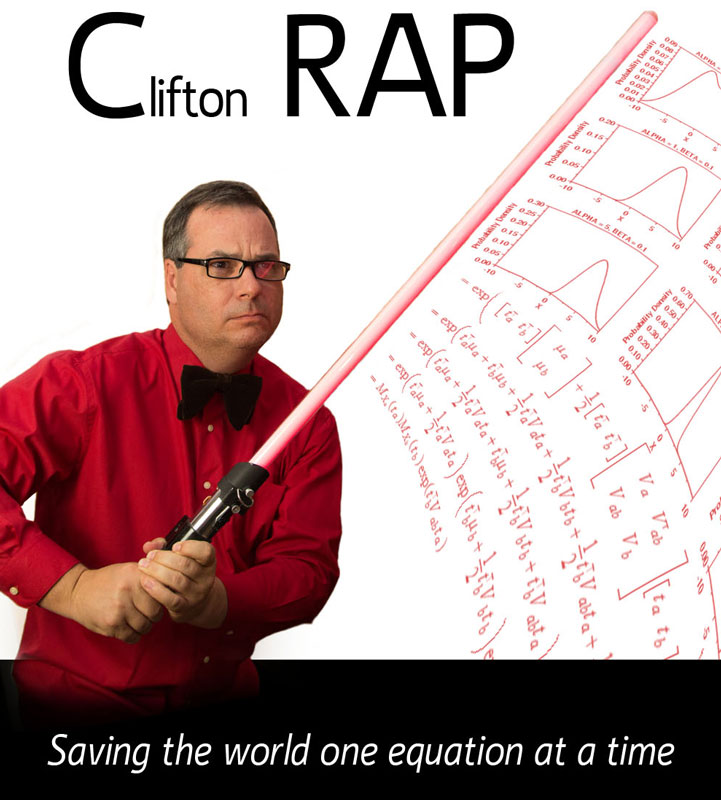 For more details or to join the discussion, go to:
The original concept for Clifton came from the short film produced for the Wasaga Beach Short Film Festival – "Clifton goes to the Beach" – which won the platinum award in the Action/Comedy category.