Cory Stananought:  February 8, 1983 – April 7, 2014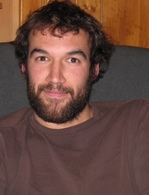 Cory was my cousin.  Being almost 20 years older, I remember him as an adorable, little boy, always smiling, high energy, impish.  I know he had some troubles along the way, some issues as a teenager but many of us have to overcome growing pains…  and he certainly seemed to overcome his.  He grew into a charming, handsome, gregarious young man.  We'd see each other at family events, Christmases and birthdays and anniversaries… and he seemed to be in his element.  Happy, friendly, easy to talk to… everyone was drawn to Cory.  His smile, his eyes, his charisma drew you in.  He was interested in people.  He had interesting stories to tell.  He laughed easily and made you feel special.
When he decided to become a sommelier, we were all keen to hear about his adventures, what he was learning, what to look for in a good wine.  He loved to share his wines and we loved to drink them.  We were all so excited for Cory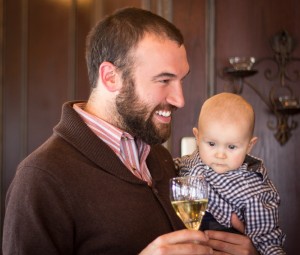 when we heard that he was accepted into the prestigious Masters of Wine program.
I don't remember ever seeing him sad or unkind or angry but of course we all have our down times, our struggles and we don't always want to show them to the world.  With the beautiful light that Cory projected, I wonder if there was a price to pay to keep that light shining so bright, to hide the dark thoughts.
In this past week, hearing and reading the comments on facebook from people he touched in his life journey from so many places – Kelowna, Caledon, Camp Pinecrest, Insifil, even France from his vineyard tour – I am hearing the same things that I saw: "one of the greatest smiles I've ever seen", vibrant, caring, kind hearted, exuded positive vibes, enthusiastic, giving, fun, "one of my favourite people I've ever met", "an infectious laugh", "the most genuine straight up coolest dude ever", loving, energetic, warm, personable, "the best brother anyone could ask for", one of the nicest guys, a zany sense of humour, wonderful with kids, the best uncle ever, charming, a very special person, truly a good spirit..
Cory touched people everywhere he went.   But now we are all shocked and saddened, trying to make sense of something that doesn't make sense.  How could such a wonderful young man, with so many talents, with so much personality, with so much love to give, leave us so tragically and so suddenly?
His mother, my Aunt Rene, has asked how she can go on.  I know how close they were, how much she loved Cory.  I feel deeply for her, and for Ron, and for Ryan and the rest of the family and his many friends.  The questions haunt us.  How do we go on? How do we make sense of this?  How do we understand why?  And.. What might I have done so that he could still be with us?
In the end, we must accept that some questions in life just do not have answers.  I know we must not dwell on Cory's tragic end but on the beautiful arc of his life, the smiles that he directed just at us and just for each of us, the loving, kind spirit that he was.  They say only the good die young.  Some spirits grace our life for a while, not forever.  We must see and remember the gift that his life was.  To honour Cory, perhaps we can smile a little more, be a little kinder, a little more sensitive to each other's needs, understanding now that sometimes people are shouldering pain that we just don't see. We must not blame ourselves or anyone else for his departure, we must let go of our anger and our bitter frustration at not being able to hold him down, to keep him with us.  Cory is free now, he is at peace.  I will always remember his beautiful smile and I know we will see him again someday.
(This was the speech I gave at Cory's funeral on April 14th in Collingwood).