Dear friends and family of Cory Stananought:
We are producing a short film about Cory over the next few months and would love some help from everyone who is interested in contributing, either by recording a short voice or video message or with any photos or other media (songs recorded, video, etc.) that you may have in your archives.
We will review everything that has been placed on facebook and try to use the comments and pictures posted there.  If you have other media, higher resolution pics and especially if you are willing to share some specific memories with a recording then you can upload it here.
At the Kelowna Celebration of Life, a number of lovely interviews were recorded by Lindsay which will be incorporated.
To upload a file, simply use the control below to link to your file and upload one file at a time.
Some ideas for what you might share could include:
– a special memory of Cory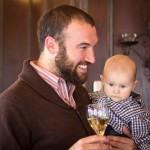 – what you will remember about Cory and who he was
– how you knew him
– something you would like to say to him
– it could be a simple 5 second selfie/video to say "I miss you Cory"
– please tell us your name at the beginning, we will probably edit this out and put your name in text on your video clip but this will ensure we don't have any mix ups 🙂
We will share the Memories of Cory video with everyone who is connected to Cory on Facebook.  The family is very appreciative of anything you are willing to share so that we have this lasting memorial for Cory.
Note – we are also hoping to visit Camp Pinecrest this summer to get some footage..